The New England Patriots are playing their preseason opener on Thursday evening against the Jacksonville Jaguars. In true Patriots fashion, Bill Belichick has pretty much none of the starters playing.
But just because you're not playing doesn't mean you can't still get in some reps. Right, Tom Brady?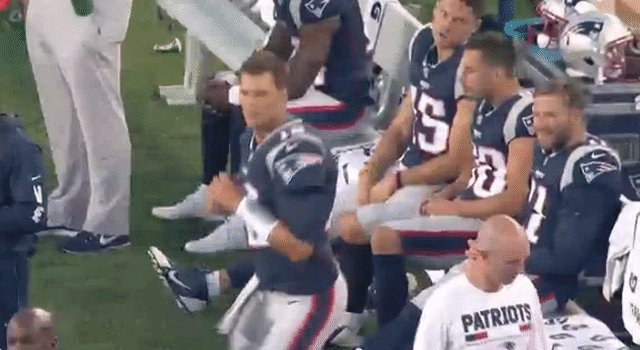 Brady's got his head on a swivel and his feet chopping up and down to avoid the rushers in the nonexistent pocket. Good for him. You should always use any opportunity to get better.
Guess who thinks this is hilarious, though? Your man Julian Edelman does. Check him out starting, smiling, and laughing behind Brady the entire time. While Edelman is locked in the whole way, Danny Amendola has to be told by Chris Hogan to take a look at what's going on.


Something tells me Bill Belichick would probably rather his QB take a seat on the bench next to the receivers, even if he's proud of Brady for not wasting an opportunity to get in some work.