Who Bit Beyonce in the Face? Tiffany Haddish Story
Tiffany Haddish Once Watched in Horror as an Actress 'Bit Beyoncé in the Face'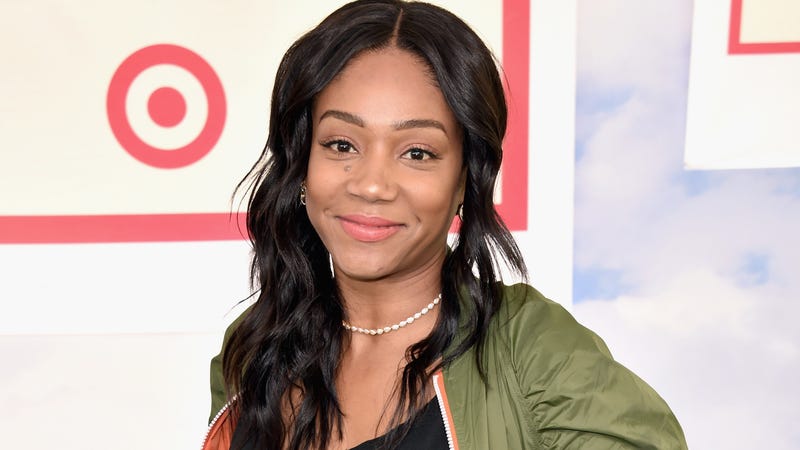 Photo: Getty
Tiffany Haddish was profiled by Caity Weaver in GQ on Monday. They went whale watching together and talked about an unnamed actress biting Beyoncé"in the face." That's all you really need to know, I think? So just click this linkand get the hell out of here now? Or keep reading! I understand that I can't make you love me if you don't.
In the middle of the piece—after Weaver describes Haddish's voice as "the auditory equivalent of a palliative scalp massage" and Haddish explains how she got the Girl's Trip part—we revisit a story already known far and wide: Haddish met Beyoncé at a party in December. We thought we knew all about this (remember the part about Beyoncé getting mad at an unnamed woman for flirting with Jay Z?), but we didn't know this:
"There was this actress there," continues Haddish, keeping her voice low, "that's just, like, doing the mostest." One of the most things she did? "She bit Beyoncé in the face."

Haddish declines to name the actress.
Later that night, wrecked with anguish over what she saw, Haddish tapped Beyoncé and asked for details.
"Near the end of the party," says Haddish, describing her final run-in with Mrs. Carter sometime later, "Beyoncé's at the bar, so I said to Beyoncé, 'Did she really bite you?' She was like, 'Yeah.' I was like, 'She gonna get her ass beat tonight.' She was like, 'Tiffany, no. Don't do that. That bitch is on drugs. She not even drunk. The bitch is on drugs. She not like that all the time. Just chill.' "
What we know: An actress "on drugs" at a party in December bit Beyoncé in the face.
What we don't know: The actress's name.
What we need: The guest list.

Maverik
Want to know more about Maverik? Get his official bio, social pages and articles on JAM'N 94.5!
Read more