Agnez Mo Spotted Wearing Chris Brown's Clothes Days After Cuddling In The Studio
ENTERTAINMENT EDITOR
These two are keeping those dating rumors alive! One fan pointed out on Twitter that Agnez Mo was seen wearing apparel from Chris Brown's clothing line after they got very cozy in the studio. See the photos!
Do Chris Brown, 28, and Agnez Mo, 31, have more than just musical chemistry? Agnez was pictured out and about wearing clothing from Chris's exclusive Black Pyramid collection. When Chris and Agnez hit up the studio together and got extra cuddly on Nov. 27, Chris was wearing a pair of white and yellow Pyramid pants with "Pyramid" across the top. Days later, Agnez was spotted wearing a similar pair of those Pyramid pants, only this time they were blue and yellow. Did Chris give her those pants from his collection as a gift? It's definitely a possibility!
When Chris and Agnez were in the studio together, Chris had his arm wrapped sweetly around Agnez's waist. They couldn't keep the smiles off their faces! Fans were immediately shipping these two and hoped they were more than just collaborating. Chris and Agnez haven't responded about the dating rumors — yet. Chris has only said they've got "dope sh*t cooking" in the recording studio. Ain't that the truth! Chris and Agnez are two very talented artists. We can't wait to hear their epic collaboration!
Agnez recently stopped by HollywoodLife.com's New York offices to talk about the release of her first international album, X. The Indonesian pop sensation revealed EXCLUSIVELY that she would also love to collaborate with DJ Khaled, 42, JAY-Z, 47, Cardi B, 25,and Justin Timberlake, 36, in the future. She also revealed that she hopes to go on tour sometime in 2018! YAS! Bring it on, Agnez!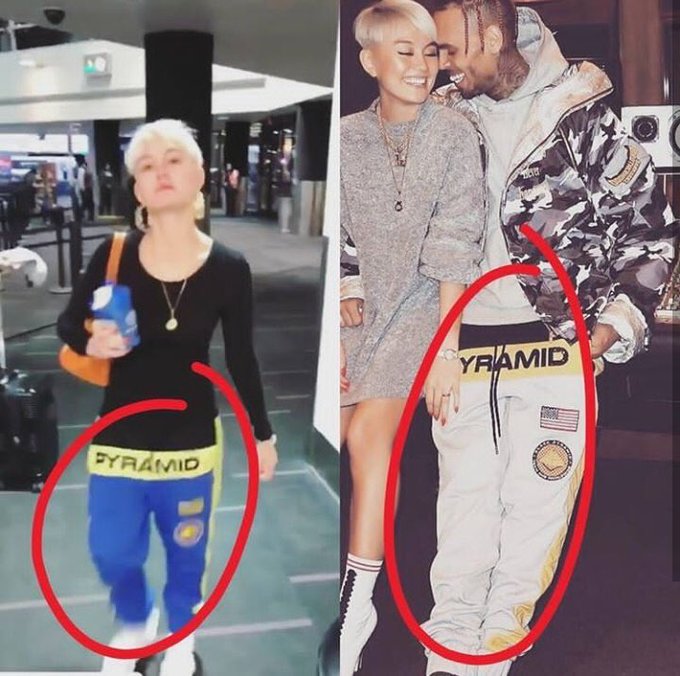 HollywoodLifers, do you think Agnez and Chris would be a hot couple? Let us know your thoughts below!